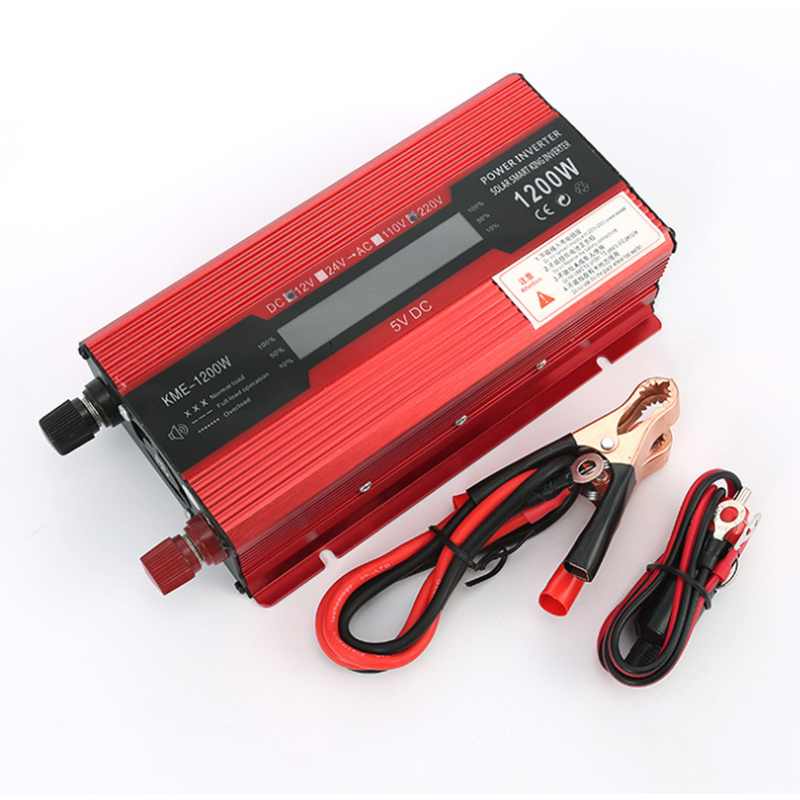 JT-N0107-02
2020-08-18 14:33 Click: 106
1200 Watt DC 12 Volt Power Converter 2 AC Outlets and USB Charging Ports for Laptops, Tablets and Other Electronics Devices 【Unique Intelligence LED Display】LED display can automatically show Battery Input Voltage, AC Output voltage, output Load,Battery Capacity.
【Widely Used】High-power inverter support prefectly Car Vacuum Cleaner smartphones, laptop computers, video cameras, digital cameras, partial TV, CD/DVD player, radio cassette, TV game, iPad, electric shaver, electric razor, lighting equipment, other below 350W electronic equipment.
【Intelligent Cooling Fan】Smart cooling fan makes the car power inverter silent when operating,The fans work when the temperature rang of heatsink is 1104~149℉
【Multi-Protection】Inverter built-in 40A fuses, provide overload, overheating, low voltage, high voltage and short circuit protection.